Checking battery life is easy: press the AXS button on the post. If the LED is green, that indicates between 15-60 hours of ride time. If the LED is red, that means 6-15 hours of ride time. if the LED is flashing red, that means less than 6 hours of ride time.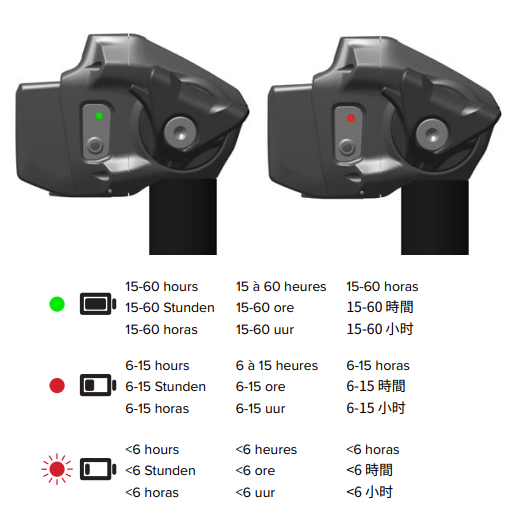 To prolong battery life the system will move into sleep mode when stationary. Batteries should be removed, and the red battery block installed before the bike is transported to help preserve charge.
Tech Tip | Pressing the AXS button will enter the post into service mode which will keep the valve open so the post can be compressed. Be sure to press it a second time, which will close the valve, to return to ride mode.