For all RockShox Reverb seatposts, the maximum seat collar torque is 6.7 N•m unless the frame has a lower torque requirement. Always check with your frame manufacturer for their maximum seat collar torque.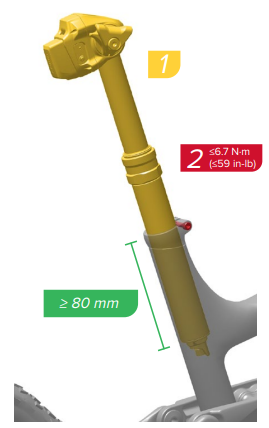 Tech Tip | Apply a moderate amount of friction paste to the inside of the seat tube and the contact surface of the seatpost. Do NOT apply grease.
For complete seatpost specifications, check out the Reverb AXS and Reverb AXS XPLR User Manual found at the SRAM Service Site.