Air pressure in your shock controls sag, the percentage of full travel that the suspension compresses when the rider, including gear, is on the bicycle in a normal riding position. Setting the correct sag allows the suspension to perform effectively. Optimal suspension sag is the result of setting the proper suspension spring rate.
Frame design, leverage ratio, and rider weight distribution on the bike are a few things that change air pressure requirements from bike to bike. As a result, there is no specified chart for a given shock. A great place to start is with your frame manufacturer. If no chart is present, you can watch our video on setting sag, check out our suspension setup and tuning guide, or follow the process outlined below.
Visit the SRAM service site for the complete user, technical, and service manuals.
______________________________________________
SET AIR PRESSURE
1) Place the damper in the fully open position before setting sag. Rotate the adjusters counter-clockwise until they stop. Remote: Set the shock to the open position.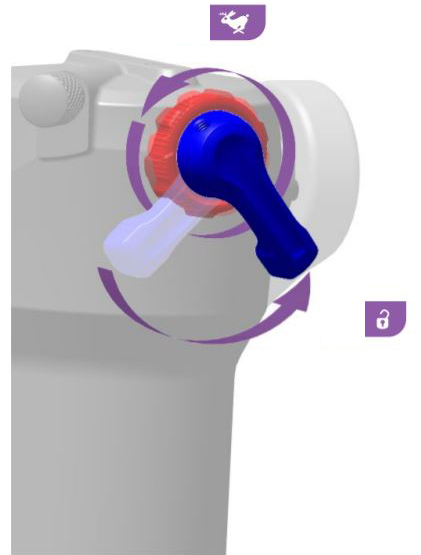 2) Beginning with the shock fully deflated, pressurize the air spring chamber to 100 psi. Remove the pump. IMPORTANT: Do not compress the suspension with the pump attached.
Fully compress the shock five times to equalize the positive and negative air springs.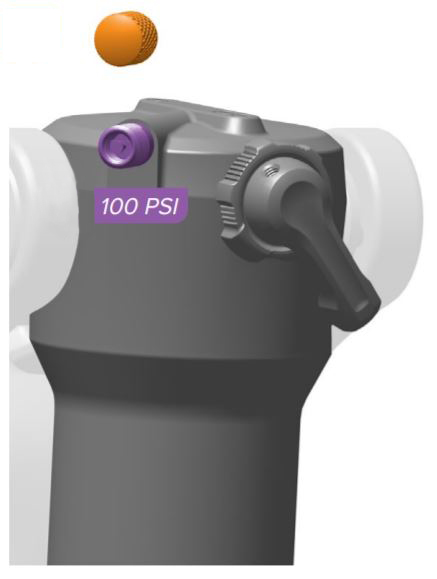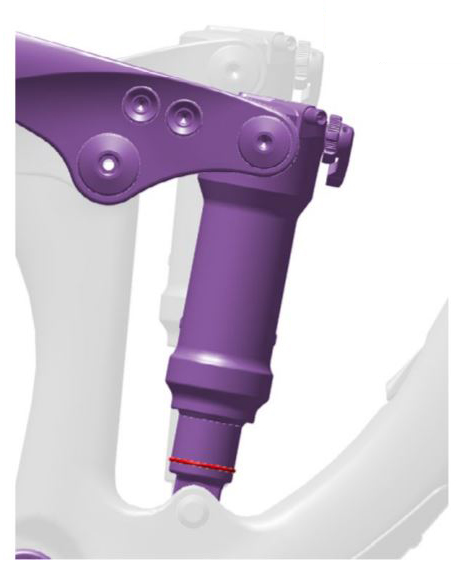 3) Pressurize the shock (PSI) to the equivalent of the rider's total weight (lbs), including riding gear. Remove the pump. IMPORTANT: Do not compress the suspension with the pump attached.
Example: 160lbs = 160 PSI
Compress the shock once more to equalize air pressure.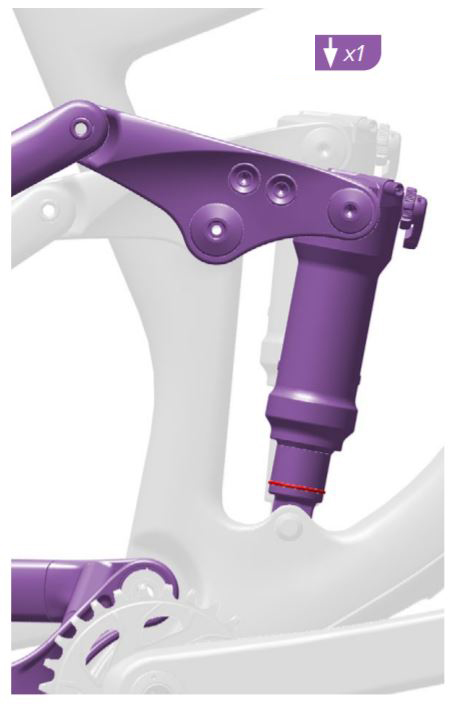 4) With riding gear on and an assistant holding the bike, step onto the bicycle and lightly cycle the shock two to three times while in the standing position on the pedals.
While seated on the bicycle, have an assistant slide the sag o-ring against the wiper seal.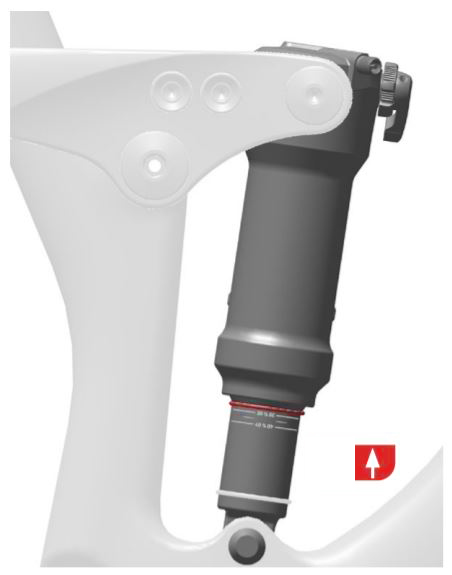 Gently step off the bicycle without compressing the shock.
Note the sag percentage where the o-ring stopped. The correct sag percentage for Solo Air shocks is 25%. The correct sag for DebonAir shocks is 30%.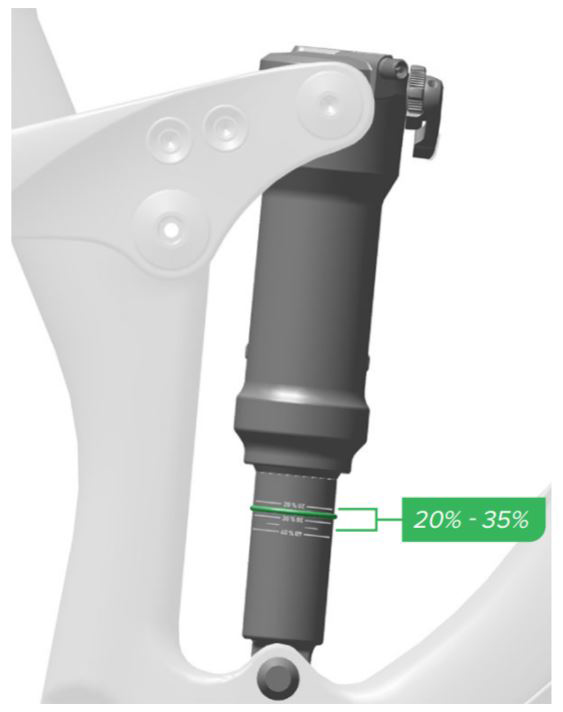 If your target sag percentage is not achieved, the air pressure must be adjusted.
Increase air pressure to decrease sag.
Decrease air pressure to increase sag.
Tech Tip | Sag can be set +/- 5% as preferred
______________________________________________
______________________________________________
Want more information? For additional resources like service documents, tuning help, and more, enter your shock serial number at the SRAM Service Site.